11 February 2020
February is a great time to slow down and enjoy the moment. Why not make the most of it and take the opportunity to rekindle the flame?
Here are four ideas of things you can do with your better half, right in the heart of Bromont.
BREATHE IN THE FRESH AIR
Take the time to talk or to simply enjoy one another's company while exploring the great outdoors. With its 100 km of trails, Bromont is the perfect place to get outdoorsy, whether you like snowshoeing, cross-country skiing or even hiking. Contemplating the mesmerizing snow-covered backdrop is the best way to be in the moment together.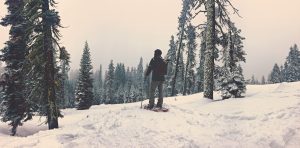 CHASE ONE ANOTHER DOWN THE SLOPES
Enjoy the thrill of racing down the hill together! Skiing and snowboarding fans: did you know that Domaine Château-Bromont is located just at the foot of the slopes of Bromont, montagne d'expériences? Check out our Snow Moment package, which includes a night at Hôtel Château-Bromont, a full breakfast and a ski pass for Bromont, montagne d'expériences. Rosy cheeks included!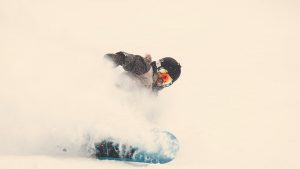 SHARE A LAUGH OR TWO
Sharing a good laugh with your partner in crime is a great way to feel connected to one another. After a day outside, spend the evening at one of the Jeudis Shows! Every Thursday night, Bromont, montagne d'expériences hosts comedians, singers and performers to entertain you at Bistro-bar La Débarque.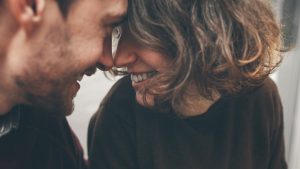 UNWIND TOGETHER
If you're looking for a more laid-back, relaxing experience, let yourself be pampered at Amerispa, located on the premises of Hôtel Château-Bromont. Amerispa is equipped with a Nordic spa and offers a wide variety of massages and beauty treatments. It's the perfect setting to relax with your better half!
We hope these ideas will inspire you to organize a getaway with your sweetheart in the region of Bromont. We look forward to welcoming you soon! And don't forget to share your moments with us #chateaubromont