22 August 2019
The wineries on the Wine Route keep their doors open throughout September and early October so that you can discover their best wines and get a taste of the day-to-day world of winemaking.
Located at the start of the Wine Route, Domaine Château-Bromont has several suggestions of can't-miss wineries and activities for this time of year!
VAL CAUDALIES | 4921 RUE PRINCIPALE, DUNHAM

The Val Caudalies winery offers many activities for visitors during regular opening hours. These include hiking along several kilometers of trails, surrounded by the Appalachians and Mount Pinacle; picking your own apples and grapes – one of the highlights of the winery; and tasting their delicious products.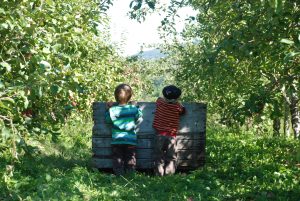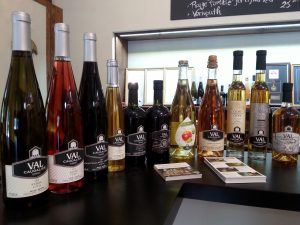 DOMAINE DES CÔTES D'ARDOISES | 879 RUE BRUCE, DUNHAM

Did you know that Domaine des Côtes d'Ardoises is the oldest continuously operating winery in Québec? Since 1980, the winery has wowed us with the quality of its products and the beauty of its site.
If you're a wine and art enthusiast, Domaine des Côtes d'Ardoises is the perfect spot to combine your two passions! The winery exhibits just over 100 magnificent works of art by 80 different sculptors across the Domaine.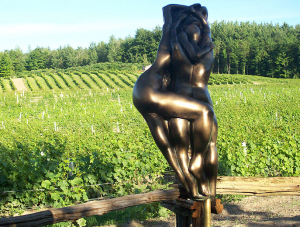 DOMAINE DU RIDGE | 205 CHEMIN DU RIDGE, SAINT-ARMAND
Every Saturday and Sunday between 9 a.m. and 2 p.m. during the harvest, the "Winemaker for a Day" package immerses you in the world of wine. It includes coffee and pastries on arrival, a presentation on the history of the winery, a tasting of their 10 products, a local products sampling board, and a souvenir glass.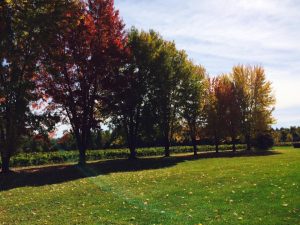 For women, the winery even offers a "Grape Stomping" package, which gives you the chance to dance to music while crushing grapes in the giant vat.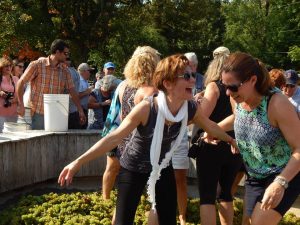 For the best possible experience at the wineries, we strongly advise that you call ahead to confirm which activities are available. At the end of the day, we will be pleased to welcome you to our 4 Canards restaurant for a gourmet moment, or to one of the hot tubs on our rooftop terrace for a moment of relaxation.
HAPPY TASTING!